Non-marking fever DRALON+ Mulberry silk warm clothing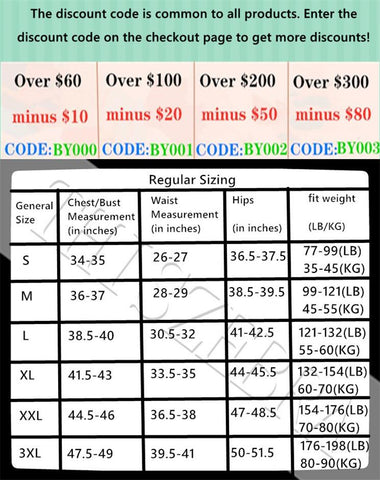 Clothing is a work of art, it is the mind and attitude worn on the body!
THISZEBRA   Wish you a good mood every day
Mulberry silk fabric
Mulberry silk is a continuous long fiber coagulated by the secretion of silk liquid when the cocoon is formed. It is also called "natural silk". It will bring you a silky smooth and comfortable wearing feeling and a good sleep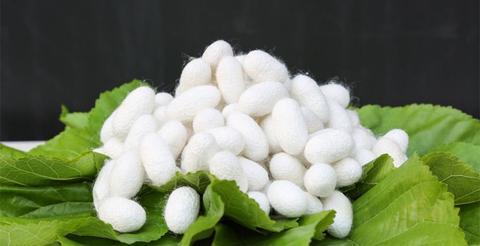 Mulberry silk has a good skin-friendly effect on the human body, does not cause allergies or carcinogenesis, and is a relatively expensive fabric in the modern textile industry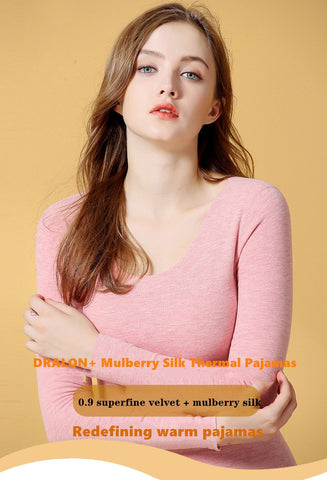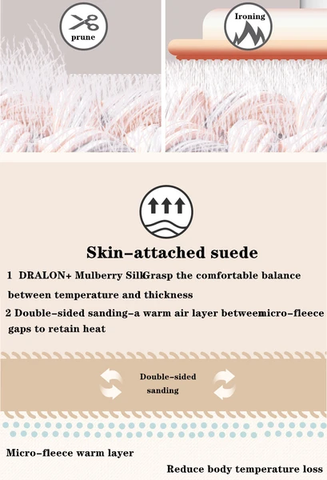 De Rong is the abbreviation of DRALON, a subsidiary of Bayer in Germany. De velvet is a new type of fabric, a functional fabric, the product is bright in color, diamond-like dazzling, and feels good, so it is called diamond velvet.
The fluff on the surface can form an air layer, so it has better warmth retention. Manufacturers make this fabric into ladies' leggings and tights for warmth and self-cultivation.
Because this fabric is very soft, the velvet inside is thick and dense, seamlessly integrated, and achieves the effects of warmth, beautiful legs, no bloat, and self-cultivation. It has become the most fashionable and popular style in autumn and winter. This fabric is not easy to snag, not easy to pilling, Not easily deformed.
In addition, the unique moisture wicking function of this fabric allows the fabric to more quickly drain the moisture generated by the body to the body, and retain the heat in the body, thereby achieving the function of keeping warm.