The Coneflower Hummingbird Feeder brings tropical wonder to your garden year round mesh that provides an all-weather source of food for birds and beauty for you!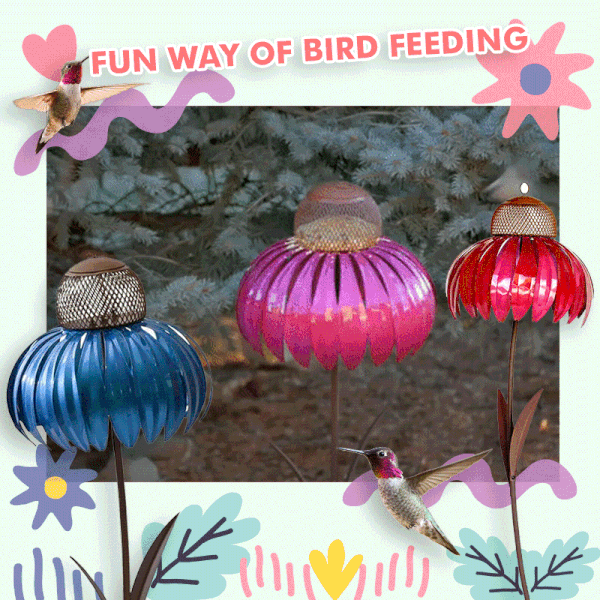 A FUN TAKE ON BIRD FEEDING- Coneflower Hummingbird Feeder adopts a unique horizontal coneflower design, which can attract more hummingbirds and can hold enough hummingbirds at the same time.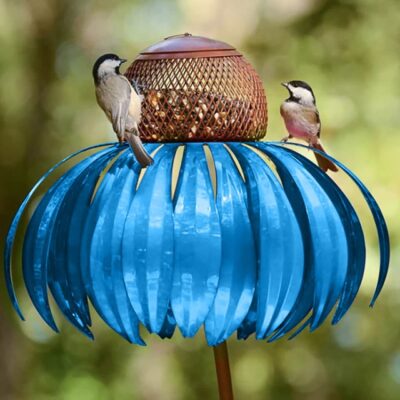 WORKS ON MOST TYPES OF BIRD SEED- The seed feeder can be filled with mixed seed, peanut chunks, safflower seed, black oil sunflower kernels, cracked corn, millet, unshelled peanuts, small nuts and thistle, although it works best with sunflower seeds, a favorite of almost every backyard feeder bird.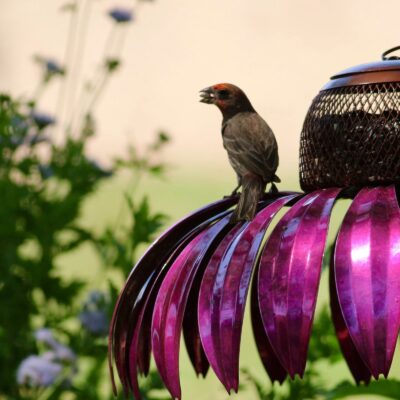 HUMMINGBIRD FEEDER STAND FOR OUTDOOR- The Coneflower Hummingbird Feeder offers a gorgeous addition to your outdoor garden, backyard, etc. It's a perfect choice for those who want feathered friends from far and wide to enjoy a nice place to feed.
Material: Plastic
Size: 14 "w x 28" h
Package Includes: 1 x Coneflower Hummingbird Feeder